Tveskaeg Benchtop in SF&WB Magazine

Tveskaeg in Future Farming Magazine

Silver Medal FIMA 2020

Silver Medal AGRITECHNICA 2019
Tveskaeg Benchtop in SF&WB Magazine

Snack Food & Wholesale Bakery presents the Tveskaeg Benchtop for salt measurement in the snack industry
Tveskaeg in Future Farming Magazine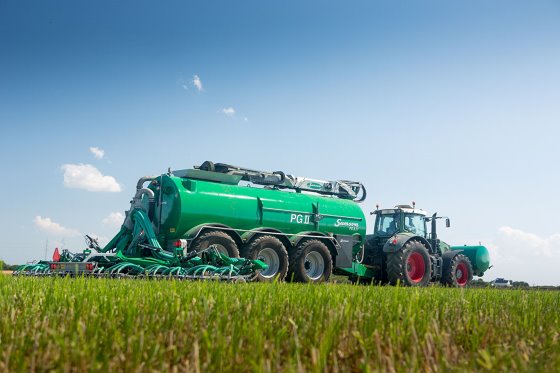 Tveskaeg NPK sensor has been reviewed in Future farming magazine.

Silver Medal FIMA 2020
Our Tveskaeg NPK Sensor
has been awarded a Silver medal
At FIMA 2020
A second silver medal for Tveskaeg NPK Sensor from Nanonord!
The cutting-edge innovation Tveskaeg NPK Sensor is winning its second silver medal from international exhibition for agricultural machinery, FIMA 2020.
Our Tveskaeg NPK Sensor, based on NMR (Nuclear Magnetic Resonance) can determine nitrogen, phosphorus and potassium in manure. It enables an analysis of manure ingredients without matrix-dependent calibration requirements.
Sensors based on NMR technology promise fewer errors in manure analysis. Initial laboratory tests also show a good alignment with laboratory values.
Meet us and discover our Tveskaeg NPK Sensor at Hall 10 Stand E12 at FIMA 2020 in Zaragoza from February 25 to February 29, 2020.
Click here to read more about FIMA award 2020
 
Silver Medal AGRITECHNICA 2019

Previously at Agritechnica 2019 Our NPK Sensor was part of the solution which has been awarded a silver medal
In collaboration with Samson and DLG, you can find Samson Press release about our NPK Sensor here